Taxsmile's eF16-Signer software enables companies to digital sign and to distribute Form 16s generated from their existing payroll software.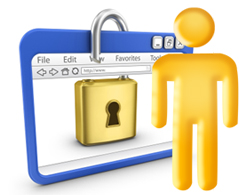 Swift, Safe & Secure
No Need to worry about your digitally signature going out of your sight!

Now with Taxsmile eF16 signer, you can digitally sign your company's Form 16 from
your desktop. Just point to the folder where the Form 16s are located, select your
digital signature and leave the rest to eF16 signer.

The application runs on a standard desktop with support for different email servers,
thereby ensuring easy interface with existing IT infrastructure.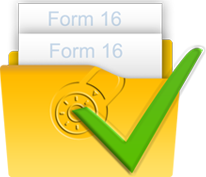 Secure Form 16s
Taxsmile's Form 16 signer provides you with the option of password protecting
Form 16 PDFs generated from your payroll software while applying digital signature.

You can configure the placement of the digital signature right from the page to the
exact location on page where it should appear.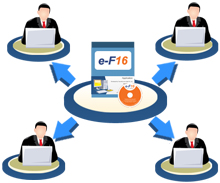 Multi-User Multi-Company
Do you manage generation and distribution of Form 16 for multiple companies?
E-F16 Signer enables you to assign companies to your colleagues, who can then
login from their machines to digitally sign and distribute Form 16s.